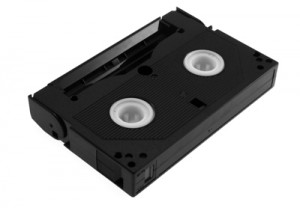 We can transfer from VHS, MiniDV, VHS-C, Hi8, Digital 8, or 8mm tapes directly to DVD.  Your DVD will include menu chapter points, a plain white label with your designated text, enclosed in a clear, plastic jewel case.  Editing is not included unless requested.
If you have an old VHS tape of family memories, a mini-DV cassette, a DVD, or any other video format, we can download your footage into our computers, edit the tape, and give it back to you in a DVD—or better yet, we'll duplicate 20 or even 100 DVD's to give to the whole family!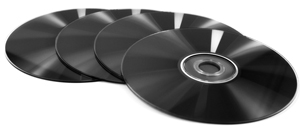 Our DVDs are meant to be played on a stand alone DVD player that is DVD-R compatible.  We use Tayuden DVD-R disks proven to be the industries most reliable and universal DVD on the market today.
We cannot make duplicates of any copyrighted material.  We are not responsible for older or badly worn tapes that maybe become damaged in the transferring process.
Our hours are weekdays from 10am-5pm, and we request that you call for an appointment. We also have a secure drop slot in our front door that you may leave your tapes in, accompanied by your name, phone number and transfer request.
We can provide same day service for a small fee. Please call ahead to schedule an appointment.
Take advantage of our 10 for $10 Special!
Bring in 10 or more tapes and pay only $10 per tape transfer!
All tapes must be under 2hrs. Tapes over 2hrs are an additional $5/hr. (Beta SP format not accepted.)